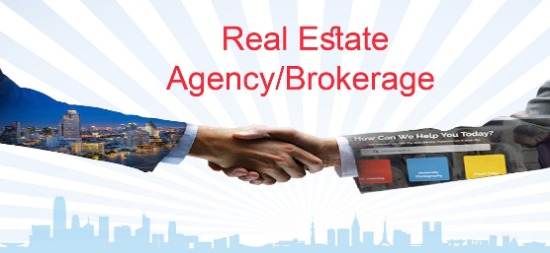 Real Estate Agency/Brokerage Training – Take Control Over Your Business
Real Estate Training Center provides proven business models that produce results! Real Estate Training Center understands how successful agencies models work and have developed training, so you will be able to implement into your own agency.
"Be a Successful Real Estate Agency" is recommended for anyone who is thinking of starting a Real Estate Agency or already has a Real Estate Company. This training will discuss each aspect of what it takes to be successful real estate business.
Your Success is Important for Us!
5 Days Training to become a profitable Real Estate Agency
After completion of this training you will be armed with the best processes that the industry has to offer. You will have a clear road map of real estate broker practice; this comprehensive training will teach you all you need to know on making your real estate agency successful and profitable. The "Be a Successful Real Estate Agency" will cover in deep the following topics:
How to setup the right goals and achieve them
Business Development & Priorities
"Farming" & Market share
Exclusive Listings
Buyer representation
Marketing the Property
Build a culture of Referral & Co-Broke
Brand yourself in your area
Fiscal management & Work with your Region
Trademarks & approved supplier
Community Citizenship
Recruiting agents
Build your office agent culture
Retaining Agents & Commission Model
Social Media
Real Estate Technologies
Office in House Training
Training Details:
5 Day's
Lunch Included
Training Book
Participation Certificate
Cost: 40,000 THB

Real Estate Training Center is open to everyone. You can register for any of the training available. We are sponsored by RE/MAX Thailand. We have worked out a special deal and sign up for RE/MAX Agent. Talk to your broker owner and they will be able register you in our designated website form.